Services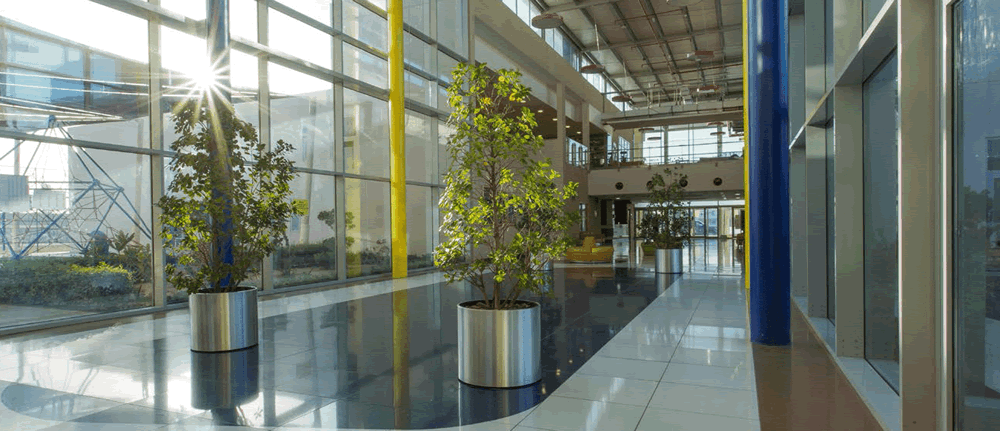 We are a multidisciplinary firm and can provide a large range of services in-house.
We are also capable of providing additional specialized services via our collaboration partners. Below is a list of some of our in-house services.
Careers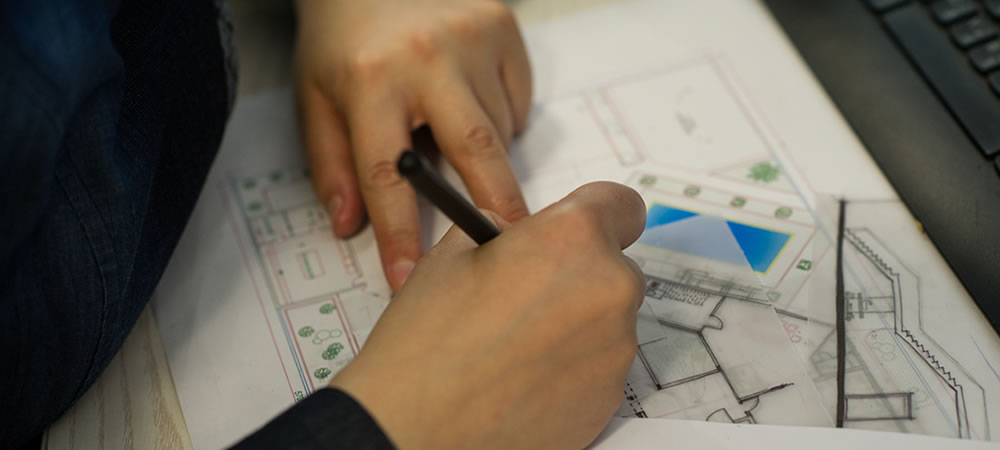 Al Gurg Consultants strives to be the employer of choice for both new graduates and experienced professionals in the field.
Our people come from a wide variety of backgrounds and specializations, working together on stimulating projects. We seek talented individuals who have technical as well as people skills, individuals who will both fit and enhance our corporate culture with their experience, aspirations, team spirit and genuine enthusiasm. After all, we can only be as good as the people we hire.
Testimonials
"My position in Al Gurg Consultants as a Resident Engineer, gives me the opportunity to work closely with all my colleagues, exchange experiences, solve problems, and achieve  common goals with them. Working on multidisciplinary construction projects, watching a project start right from conception to end is like starting from a barren land and converting the same into homes, workplaces, facilities etc. for the people is like giving life to that land, and that is what I like to do."
– Abdalla Alhafyan, Resident Engineer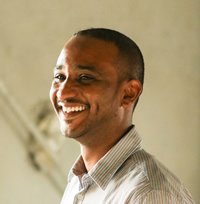 "Soon after I graduated as a Civil Engineer, I started my career in a thriving construction industry in the UAE, in a contracting firm which exposed me to multifarious activities and provided me the opportunity to fully grasp the details of the construction field. But joining Al Gurg consultants catapulted me to an entirely new level, working on the projects for the biggest developers and supervising one of the biggest construction contractor in UAE, opened so many new dimensions and challenges which further widened my scope and encouraged me to stay in the consultancy path of civil engineering. The impetus behind my exponential growth is Al Gurg Management's motivation, and continuous support and guidance."
– Fadi Jamil Jowaied, Resident Engineer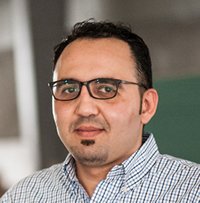 "I have always looked for high standards in my career and in Al Gurg Consultants I found a company that strives to constantly improve standards. I appreciated the confidence that management have put in me by moving me up from my initial position of Civil Engineer to my current position of Resident Engineer. This confidence and support has empowered me to work harder and to strive to improve and develop myself further. High potential employees are always encouraged to perform their best in this competitive environment and given a chance to move up the ladder."
– Mohammed Iyad AlJazzar, Resident Engineer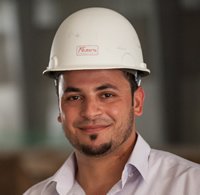 "For the past 8 years with this company, I have found that employee growth and diversification are encouraged and supported here. I have gained dynamic hands-on experience and knowledge in various areas of accounting which provides me a solid support to fulfill my tasks. One of the best parts of my experience is having a solid idea of what my career will look like down the line given the nature of work I've been able to do. I strive to learn something new every day and look forward to my continued development, both personally and professionally."
– Caryl Asesor, Assistant Accountant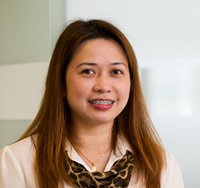 "I am really very happy to be part of Al Gurg Consultants, a multi-cultural company, where each employee plays an important role and is duly respected. The working environment is peaceful and conducive for the growth and development of all its employees. The Management always adapts an open door policy where each employee is made to feel welcome."
– Edmar Santos Garcia, MEP Draftsman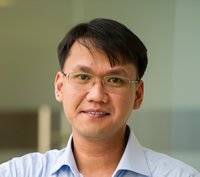 "It's been 3 years since I joined Al Gurg Consultants and I have been lucky enough to hold a position where I routinely deal with major customers on a wide range of projects. I have embraced the opportunities that Al Gurg Consultants has given me to enhance my expertise and simultaneously achieve the company's longer term goals and objectives, and I look forward to continuing to add value to the organization."
– Mohamed Amro Anabtawi, Section Leader Design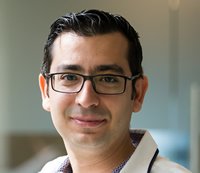 "I joined Al Gurg Consultants at the beginning of June 2010 as a fresh architect. Having just graduated from University, I was nervous on my first day at work with a feeling that there would be extra pressure on a fresh graduate. I quickly realized everyone was there to help and they all made me feel I was part of the team. The focus was on teaching and training, learning on the job and growing your skill base. Al Gurg Consultants helped me grow out of my shy beginnings and since then I have learnt so much from the projects I have been involved with."
– Yasmeen Khalil, Architect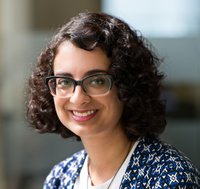 "As a Senior Mechanical Engineer, I have had the opportunity to Design and Supervise the construction of numerous large scale projects. Over the last 4-years of my tenure with Al Gurg Consultants, I have been able to apply my technical expertise and skills while working with various clients, authorities and contractors. Last but not least, the technical support, training and encouragement I have received from my Department Manager and senior management has contributed to the continual improvement of my technical and interpersonal skills. "
– Arshad Pathan, Senior Mechanical Engineer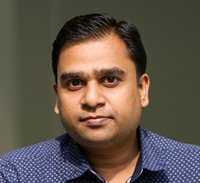 "Numbers, Numbers and still more numbers. As a Quantity Surveyor, I have been working with Al Gurg Consultants for the past 4 years. I enjoy analyzing these numbers while dealing with clients, contractors and other stakeholders of a project. My passion with numbers were honed to a great extent here and I can genuinely say that Al Gurg Consultants helped me develop in a lot of ways. Working at Al Gurg Consultants is getting me to the place I want to be in my career."
– Jeffrey Bermudez, Senior Quantity Surveyor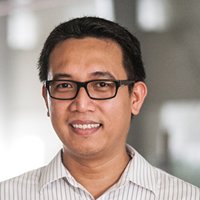 "I am an active member of this Company. At Al Gurg Consultants, I have realized that challenges are not to be avoided, but opportunities to be embraced. Embracing these challenges has led to a discovery of my own self and also changed my personality in a positive manner. I thank the Management for their flexibility and continued support."
– Muhammad Akbar, Team Lead –BIM Production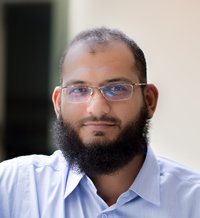 "In my job at Al Gurg Consultants. I found myself comfortable in this challenging but friendly working environment. I have always been supported by my superiors whose guidance and moral support has enabled me to excel in this chosen profession. I am thrilled to be a part of this exciting journey and watch how Al Gurg Consultants excel and grow as a company."
– Syed Iqtidar Ali Shah, Senior Civil Engineer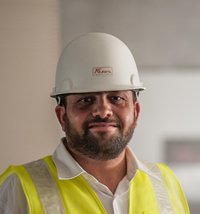 "My favorite thing about Al Gurg Consultants is my colleagues: They are some of the most diverse, intelligent and interesting people I've ever met. On a single office floor, I can interact with architects, construction and MEP engineers, designers, planners and even cyber security experts! The energy that comes from this varied experience and this interplay among all kinds of people in one place makes me excited to come to work."
– Joana Noreiga, Quantity Surveyor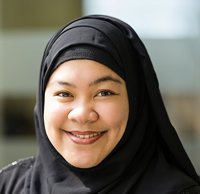 "This is my 7th year in this organization as a Document Controller and I feel that I am truly a part of this "family". The longevity of so many staff members here is indeed noteworthy. An open work culture and working closely with experienced people has helped me adjust faster and obtain an in-depth knowledge of the procedures and processes adopted."
– Gloria M. Jimenez, Document Controller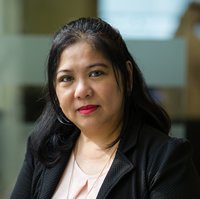 Freelance Structural Engineer
#Hiring #Freelance Structural Engineer
Structural Engineer Required (DM Approved G+12)
Specifications:
·        A Bachelor Degree in Civil Engineering.
·        Must have overall 10 years of experience out of which at least 5 years should be with an Engineering Consultant office.
·        Candidate must be approved from Dubai Municipality on G+12.
·        Excellent user of Structural Analysis and Design softwares (e.g. ETABS, SAFE, STAAD, etc.…) and Revit & AutoCAD.
·        Familiar with Local and International Codes of Practice for Structural Design.
·        Demonstrated ability to manage multiple projects. Ability to meet stated customer initiated deadlines.
·        Must be goal orientated.
·        Must have good organizational skills.
·        Must be proactive and energetic.
·        Must be flexible and creative.
·        Being able to review Structural construction workshop drawings.
·        Being able to conduct Structural works Supervision if required.
Contact
Location
Oud Metha, 99 Oud Metha Building, 5th Floor Dubai, United Arab Emirates - P.O. Box: 810, Dubai
Contact
T: +971 4 302 4999
F: +971 4 302 4888
E: info@algurg.net
---
Head Office Timings:
Sunday – Thursday, 8:00am – 5:00pm
Got questions regarding our services?
Don't hesitate to send us a message at
info@algurg.net or use the form below to send your enquiry.
Oud Metha, 99 Oud Metha Building, 5th Floor Dubai, United Arab Emirates
P.O. Box: 810, Dubai
E info@algurg.net
T +971 4 302 4999